About the Author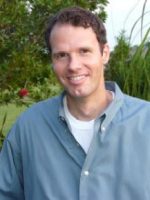 Joe Kovacs is a Bible-believing Christian, unaffiliated with any church or denomination, and author of the #1 best-seller, Shocked by the Bible: The Most Astonishing Facts You've Never Been Told, which is the prequel to this book, and The Divine Secret, which also hit #1 on Amazon.com.
He's an award-winning journalist and broadcaster who has run newsrooms in television, radio, and online for more than 30 years, both in the United States and overseas.
A frequent media guest, Kovacs has appeared on The O'Reilly Factor on the Fox News Channel as well as on countless radio programs across America and the world, including Coast to Coast AM.
Short Overview
In a fascinating, highly readable new sequel to his bestselling Shocked by the Bible (Thomas Nelson, 2008), author Joe Kovacs not only gives us key, meaty Biblical facts and ideas, but he connects the scriptural dots. Result? Readers can grow spiritually and perfect their personal characters. Most important, readers can come to a greater understanding about what God intends for us―eternal life, provided we adhere to the Bible's code for living in this, our physical world.
Perfect for an audience of pastors, religious academics, Bible scholars (professional), Bible students, and especially curious Christians.
Downloadable Full Press Kit
Shocked by the Bible 2 – Full Press Kit PDF Download