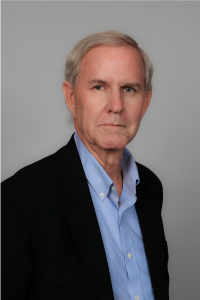 Steve Wiegand is an award-winning journalist and history writer. His 35-year journalism career was spent at the San Diego Evening Tribune, where he was chief political writer; San Francisco Chronicle, where he was state capitol bureau chief; and Sacramento Bee, where he was a special projects writer and politics columnist.
Wiegand is the author, co-author, or contributing author of eight books, including U.S. History for Dummies, which is currently in its fourth edition and has been published in both Chinese and German; the Mental Floss History of the World; Papers of Permanence; Lessons from the Great Depression for Dummies; and The American Revolution for Dummies.
He is a graduate of Santa Clara University, with a bachelor's degree in American history and literature, and has a master's degree in mass communications from San Jose State University. He lives in Arizona.
The Dancer, the Dreamers, and the Queen of Romania tells the story of the Maryhill Museum in Klickitat, Washington and the wildly different individuals―Samuel Hill, Louie Fuller, Alma Spreckels, and Queen Marie of Romania―whose lives and dreams came together to create it against difficult and, at times, unusual challenges. This fascinating story is both informative and captivating, giving an in depth portrayal of the "main characters" as well as the diverse supporting cast as their lives intertwine with each other's. An unlikely team, diverse dreams, improbable odds, and determination all come together in this tale of the founding of Maryhill, a museum as diverse as the people who created it.