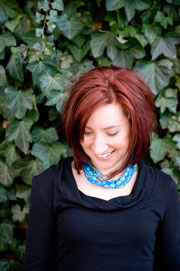 Elizabeth Leiknes grew up in rural Iowa and can make thirty-seven different dishes featuring corn. She attended The University of Iowa as an undergrad, and The University of Nevada, Reno for her Masters.
Her previous published novel is The Sinful Life of Lucy Burns. Black-Eyed Susan, Future Perfect, and Let Them Eat Corn are works in progress.
The inspiration for The Understory came one night while reading her sons a bedtime story about the rainforest.
Elizabeth has a love/hate relationship with great white sharks, and a slight penchant for speaking in hyperbole, which she says she never does.
She now lives near Lake Tahoe, Nevada, with her husband, and two sons, Hardy and Hatcher. She also teaches English there.