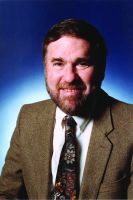 Kenneth Lasson has taught at Cambridge University, University of Haifa, University of Aberdeen, and Loyola College (MD); and worked at Brookings Institution, Goucher College, and University of Maryland School of Law.
His nine previous books have been reviewed in the New Yorker, New York Review of Books, and Washington Post, among others.
He has appeared as a guest on "The Today Show," "Larry King" (radio), "The Diane Rehm Show" (NPR), "NBC Nightly News," and "Chris Matthews' Hardball (CNBC), among others.
His writings have appeared in The Atlantic Monthly, Washingtonian Monthly, Washington Post, Miami Herald, Philadelphia Inquirer, Baltimore Sun, and Jerusalem Post.
A fulltime law professor at the University of Baltimore, he lives in Baltimore with his wife, and has three grown children.