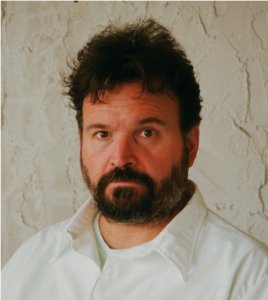 Brandon M. Stickney is a biographer, documentarian, and journalist.
A native of Lockport, New York, with a B.A. from the University at Buffalo, he has appeared in Time, the Associated Press, USA Today, the Los Angeles Times, on A&E, the History Channel, NPR, and every major news network. 
He is the author of All-American Monster: The Unauthorized Biography of Timothy McVeigh (Prometheus Books, 1996)—in print twenty-two years—and The Amazing Seven Sutherland Sisters: A Biography of America's First Celebrity Models (Niagara History Center, 2012).
His first book was made into documentaries for A&E, Court TV, FilmRise, and truTV. His second book is a Travel Channel documentary for "Mysteries at the Museum."
He is also the author of The House the Beatles Built: A Memoir of My Time Working for Geoffrey Giuliano.
Stickney's experience as a biographer, perspective on American incarceration, and his role in the underground world of opiate addiction make him uniquely qualified for this memoir of prison friendship, recovery, and societal reform.
Stickney currently lives in Florida.
After years of hedonism in the literary life, journalist Brandon M. Stickney is caught in an opiate epidemic drug sting and sentenced to prison. Surrounded by society's most troubled individuals and hostile guards, Stickney faces his addiction and mental illness behind the razor wire. Searching for answers, he befriends four inmates and a guard who help change his life. Haunted by severe cravings, nights of mania, and threatened by prison's evils, he clings to hope, learning that recovery is possible, even in the darkest of places. Startling yet humorous, The Five People You'll Meet in Prison is part memoir, part exposé on the largest of America's industries: prison.  A memorable real-life rendering of the anti-hero's journey.